Switch To Internet Phone Service and Get Rid Of Heavy Phone Bills
3 min read
Switch To Internet Phone Service and Get Rid Of Heavy Phone Bills Internet phone is...
Switch To Internet Phone Service and Get Rid Of Heavy Phone Bills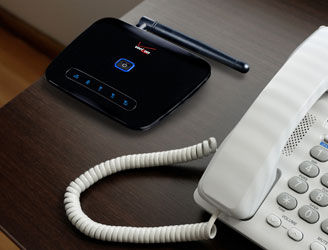 Internet phone is the technology of the future. Telephone has become Stone Age technology with the arrival of internet phone. There are many issues that make the customers think of permanently shifting from telephone to the VoIP service. The first problem is that of reliability of telephone as a service. Technology of telephone has become obsolete. Telephone service providers have not been able to go ahead of the copper wire technology to improve their service. Their customers are still facing the same problems that they always faced. Service reliability is a major concern of telephone users, as they do not know when their phone will become dead. Internet phone service is far ahead in providing reliable phone service to its customers. VoIP providers use internet as a medium of sending and receiving voice data, which further improves the quality of VoIP as a phone service. Secondly, telephone also struggles with the voice quality. Frequent interruptions, inability to get connected, and voice cracking are some of the common problems reported by the telephone users. Internet phone is offered to both businesses as well as individuals. Let us have a look at how this phone service helps both in different ways. Benefits for businesses Businesses are always fighting against rising inflation, which directly affects the cost of doing business. They are always in search of technologies that not only reduce their costs but also improve their efficiencies. Internet phone is one such technology, which greatly impacts the cost and materially reduces the costs of phone bills for businesses. Another advantage of this phone service to businesses is that they can have local numbers of a particular location, like their headquarters and use these numbers from anywhere. They will be charged for local call without regard to the location from which they are calling, which is also an important way to reduce cost. As the internet phones are portable, they can also be used outside the business premises. Field staff or employees who have to travel abroad can easily use this phone service and save a lot of extra phone bills that a business had to incur while employees called from the usual telephone services available in that area. Advantages to home phone users Home phone users can also take great benefits from this service as they can now rely on it for making and receiving all their phone calls at highly subsidized rates. They can even further bring their calling costs down by choosing the calling plan that best fits their calling needs instead of changing their phone calling habits, which can really be frustrating. This phone service gives them more independence in calling to any destinations nationally or internationally besides reducing their monthly phone bills. Many excellent internet phone services out there ensure that the customers can enjoy all the benefits that they want without emptying their pockets. Switch to internet phone and enjoy the enormous benefits it offers along with the heavy reduction in your monthly phone bill expenses. It has something for everyone to offer; no matter an entrepreneur or domestic phone user.