Unlimited Call Forwarding Plans
3 min read
Unlimited Call Forwarding Plans Call forwarding, simply stated, allow the user to divert incoming calls...
Unlimited Call Forwarding Plans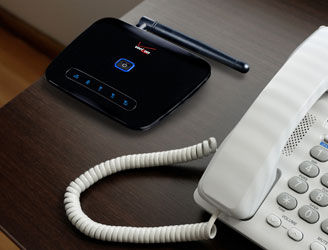 Call forwarding, simply stated, allow the user to divert incoming calls from one phone to another phone. This service is helpful for a person who is in another location away from the main phone line. This feature also serves as a way to stay in touch when traveling and ensures you do not miss any important calls. Calls can also be directed to a mobile phone that travels with the person. In some cases, the calls are forwarded to a call center, where the caller will talk to a human being and not leave a message on an answering machine. Most service provider companies offer a program whereby calls are forwarded to any phone of the user's choice. In some programs, this service is called "Find Me Follow Me" or some such catchy phrase. Some service providers may offer international call forwarding by allocating for the customer a local virtual phone number which is forwarded to any other international destination. This service may be free, or the phone provider company may charge nominally for forwarding calls. There are special types of these kinds of plans that can be activated only if the main line is busy or if there is no answer, or only to specific phone numbers. To avail this facility, you would need a phone (mobile or otherwise) and a telephone service provider company that offers call forwarding in its service plan. Most phone companies offer this service as part of a package that might also include other features such as call waiting and caller ID. In each case, the phone company will have instructions on how to activate, deactivate and reestablish these services. Choose a plan that works and suits you best and start saving money. The unlimited call forwarding plan is for clients that want to forward their call to Skype, MSN, GTALK or VOIP. With this plan, you never pay any per minute fees no matter how much you use your virtual number. In other words, once your account is activated, you can use this service as often as you want and pay just the virtual number fee. This plan lets you connect the way you want to, without worrying about minutes. Most of its features use the *72/*73 code. If you are willing to pay an extra fee, the service provider will allow remote call forwarding -which you can control from any phone. But when availing this feature, be aware of the costs involved. The phone line that is forwarded is billed as if an outgoing call is being made. This will have an impact on long distance call forwarding. The long distance charges will apply if the number the calls are forwarded happens to be a long distance number. Toll free number calling can be a veritable boon to business enterprises. Your dedicated toll free number becomes accessible to the callers inside your country at no cost to the caller. This toll free service number will be a 'country specific toll free number' for the country you select. Set up a virtual local international toll free number and use international call forwarding to redirect those callers directly to your phone number in any country. When you establish an international virtual toll free number that is local to your caller, your overseas customers will be more likely to believe your company has the ability to serve them.