13 Things to Consider When Comparing Long Distance Service Plans
3 min read
13 Things to Consider When Comparing Long Distance Service Plans With so many long distance...
13 Things to Consider When Comparing Long Distance Service Plans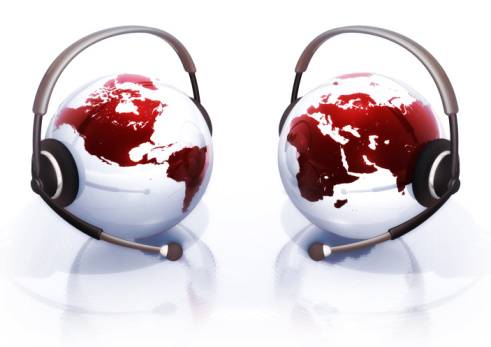 With so many long distance service providers claiming to offer cheap monthly plans for both homes and businesses, it can be very confusing for the average consumer to determine if it is worth changing their long-distance phone carrier and decide which North America or international or package to choose. It may seem like a daunting process, but even if you are happy with your current long distance telephone service provider, it's worth a few minutes of your time to look into other available options, as paying even just a cent or two less for each minute of every call can add up to considerable savings. 1. The first step is to look at your current phone bill and analyze your calling patterns. 2. Are most of your calls within your own area code? What percentage are long distance calls, whether domestic or international? 3. For international usage, are most of your telephone calls to one country, or do you call several different countries on a regular basis worldwide? 4. If you don't make many long distance or international calls, then a pay-per-minute plan based on actual usage may be the cheapest option. 5. If you make a lot of long distance calls to international destinations, then an all-in-one monthly package with unlimited minutes could yield significant savings for you. An additional advantage of a set monthly plan is that you will always know how much to budget for your phone bill. 6. Consider where most of your phone calls originate. Do you mainly use a home telephone, a business line or a mobile cell phone? 7. Do you use a calling card? If so, is the card included as part of your long distance service or is it billed separately through another carrier? 8. Do you have to prepay for the minutes on your calling card, or are those calls simply included in your regular invoice at the end of each billing period? 9. Some carriers have an easy code you can dial for international calls, which eliminates the need for a calling card altogether. 10. Again, checking your current phone bill(s) is critical, as many people are surprised to find that their actual usage differs from what they may have thought. 11. Look for a service provider that values your business. Some will add bonus credit on your account or give you extra calling minutes in exchange for referring friends to use their service – which is something you would probably do anyway if you are happy with your phone service, so you may as well get rewarded for it! 12. Finally, watch out for hidden fees. Lots of service providers tout low rates and cheap monthly plans, but then set a minimum or maximum usage amount, or charge you for incidental things like setup costs and other gimmicks that trick you into having to pay more than you expected. 13. It is beneficial to choose a service provider that doesn't require contracts or long term commitments, and that won't charge extra for touch tone service or activation fees. Once you find a long distance phone service company that provides everything you want – you will have peace of mind in knowing that you are getting the most from your long-distance plan and paying the least.