A Virtual Receptionist Service Can Help Small Businesses Grow
3 min read
A Virtual Receptionist Service Can Help Small Businesses Grow Many small business owners realize somewhat...
A Virtual Receptionist Service Can Help Small Businesses Grow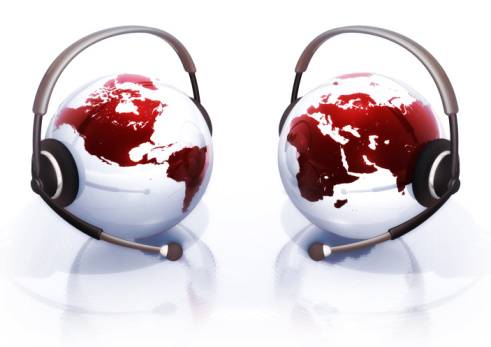 Many small business owners realize somewhat too late the imperative need for a virtual receptionist after spending valuable business hours answering phone calls instead of developing the business. Small businesses, especially those that have few employees, have found that having a virtual receptionist can spare them the energies so badly needed to concentrate on business growth. As a matter of fact, small business owners are compelled to wear many hats – accountant, secretary, receptionist, marketing head, general administration, public relations and many more. Let us understand the type of services a Virtual Receptionist can do to help small businesses: Answer all telephone calls promptly and politely. This is an important function because when customer calls are not properly attended, they will turn to your competitors. Messages will be taken and delivered in real time through email. The Virtual Receptionist is there to offer a professional image of your business to the callers Web-based control panel will provide immediate 24/7 access to the client account to update instructions, check messages and change user preferences The business owner can free himself from the office desk, and attend to other business activities knowing they are not losing business through missed calls. Hiring remote assistance to help with things like answering calls, fielding email, telemarketing, and setting appointments can free up more of your business time. Outsourcing receptionist and administrative duties is becoming a norm for businesses – particularly those of small size. This way, you get the assistance needed to keep the business running, handle customer phone calls and email messages, etc. – without the hassle of hiring and supervising a full-time employee. Business owners are beginning to increasingly realize that having remote receptionist coverage is a very cost-effective method to improve business. In today's business world communication is critically important, a virtual receptionist is the proper way to reduce overheads, increase efficiency and improve your business image. In fact the virtual receptionist is the most important component in today's small business office. But you need to make sure the virtual receptionist is familiar with your genre of business and is fully trained to handle all types of customer calls. They should also be adept in screening, announcing, and transferring your calls anywhere, to your office, home, or even to your cell phone. Your virtual office receptionist is an extension of your office and should do the job as if he or she is part of your staff. The key however is to find an organization that can provide the Virtual Receptionist service you need and even go beyond the basic requirements. Here is a list of steps that you can take to hire a Virtual Receptionist for your small business: Browse the Internet and read some reviews about the different agencies. After identifying a proper site, contact them through email to set up a consultation to know first hand, your future assistant. Discreetly verify any references to satisfy that he or she is the best virtual receptionist for your business. Make sure all the features you need are included in the service package. Otherwise, compare the service to other agencies and decide which features are more important for your business. Finally, make sure that you engage an agency that is reasonably priced and competitive.