ACN's Video Phone – Hot Or Not?
2 min read
ACN's Video Phone – Hot Or Not? ACN is a telecommunications provider known around the...
ACN's Video Phone – Hot Or Not?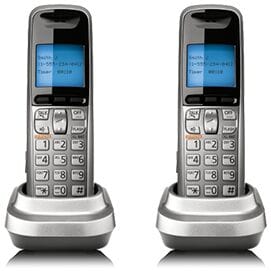 ACN is a telecommunications provider known around the globe. They have launched their 3rd generation video phone to give people on one side of the world an opportunity to see and talk to friends or loved ones on the other side of the world without the expense of traveling. By way of simple "plug and play" through VOIP technology, anyone calling a friend or relative anywhere in the world with a corresponding ACN video phone is able to communicate visually as well as talk real-time to the other no matter the distance. Skype is arguably ACN's largest direct competitor; however, ACN's video phone service, at $30.00 a month featuring unlimited local and long-distance calling in the US, Puerto Rico, and Canada, give a hearty leg up, especially in light of the fact that this service comes with E911 identification and is used in the traditional manner, using any phone or phone number, for inbound and outbound calling making it simple and familiar for even grandma to use. ACN is on the cusp of a wave that is predicted by the Federal Communications Commission to overtake the world. The FCC estimates that currently there are 300,000 video phone users throughout the world; however, the FCC estimates that by 2013 there will be 300 million users worldwide. With all traditional telephone features included plus some fancy, techy extras such as flash card port for a scrolling digital picture frame while not in use and the ability to leave video messages, ACN's video phone is a user-friendly, spur of the moment, and economical way to stay in touch in a much more personal way. Do not miss your opportunity to communicate with friends and family on a whole new visual level, and as a bonus, ACN offers you a lucrative way to earn cash back while using this forceful new technology. Do not leave your future hanging in the balance; solidify your long-term income now. Find out how by clicking here.