The Future of Home Phone Systems
3 min read
The Future of Home Phone Systems If you can predict something for a home phone,...
The Future of Home Phone Systems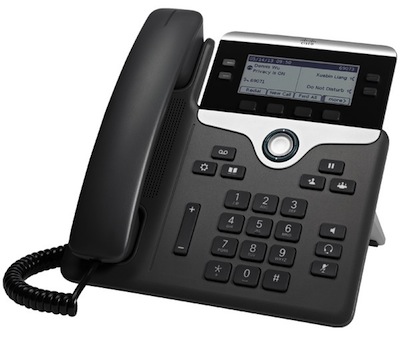 If you can predict something for a home phone, what would it be in the future? Some of the greatest inventions like the telephone are one of the greatest contributors in the world in terms of communication. It is important for all of us that we need to communicate with one another, especially when you are in a long distance. From old models to the new ones, the main purpose of the home phone is communication. Other features like the long distance calls, internet calls and dial-up internet connection are considered to be secondary purposes. There are different types of phones that are created by numerous companies which they want it to look something unique. Customers are always looking for unique things, and telephones can be one of them. Right now, we already have internet digital phone which you can call anyone by using the computer. Skype is one of the best applications to use when performing internet calls, but needs you to purchase credits online in order to call your contacts worldwide. There are also two types of communication options for our telephones which are the prepaid and the monthly subscription. For the prepaid, we use cards to load up our home phone in calling credits. For example, if you purchased a prepaid card that is only good for three days, then you need to consume it within three days before it expires. Prepaid cards are very common to all of us, and it is mostly used by users who cannot afford to purchase a monthly package that will give them unlimited phone calls for a month. For monthly subscriptions, you are going to be billed each month on the amount used for your telephone. A monthly subscriber may gain unlimited phone calls for a month but it will expire if the bill was not paid on time. It is also a common home phone package for all telephone users who wants to call anyone, even long distance calls. As for now, prepaid cards and monthly subscriptions are the most common packages for a home phone service provider. But what would you expect in the near future for home phones? It is either they might upgrade their services or even extend their subscriptions for bi-annually or annual packages. Once they will pay with those types of home phone packages, it is a good advantage that they are not billed every month. Instead, they will only be billed annually once the subscription period expires. Not only you will expect that this might happen in the near future, but there will be more and we can say that it really depends in any telephone provider about their plans to improve their services. There are hundreds of home phone service providers around the world, and they are still growing to spread the word about using them as the communication source. We might thank the innovators of every single phone that they created in order to be unique and special to us. Not only home phones are so special, but they are important for us to communicate with one another and to expect more of them in the near future.