Toll Free Number Can Increase Profit For a Company
2 min read
Toll Free Number Can Increase Profit For a Company A toll free number can increase...
Toll Free Number Can Increase Profit For a Company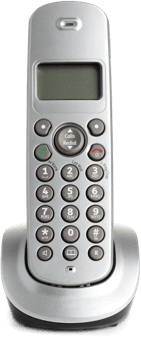 A toll free number can increase the sales of your business. If a company advertises his toll free number in the sales ad it can bring in 30% more orders. Additionally, statistics show that product return rates can be decreased by as much as half if it is place directly on the product. When you print your number in marketing materials you have to remember certain things in mind for effective marketing. Some of the tactics are as follows: Always create a vanity number, an alphanumeric number so that people can remember your business and contact information. Before sending your printing material like business cards, pamphlets, brochures for printing see to it that you have bolded both text "toll free" and it. Make sure you put your toll free number in the ad and use the phrase "Contact us toll free at…" People can be reassured by the fact that the phone call to your business will cost them nothing. See to it that your customer can contact you easily, so it would be better if you display your number on your website in several places and also include your email address. Use several different number in your marketing so that you can easily track your efforts, find the most effective advertising, and then capitalize on which method works best for your profits. Call log sheets can be reviewed in real time and you will get a better picture of what is working and what is not. If you have a product for sale, add a toll free fax line to compliment your ordering system. You can increase profits of your business by marketing your number in an effective way. The most important thing to remember is to use new methods of marketing to attract the attention of potential customers. If a company gets a number with virtual PBX service it can solve two nationwide business problems. It will help customers to reach out to you regularly. A toll free number can lead to national advertisement which will generate more profit than a local number ever would, even in local advertisements. The second solution provides is the convenience of a 24/7 operation capability. If you are asleep, your calls can still be answered and rerouted either to your voice mail or to your home phone. You can access your voice mail messages at any time and respond to your customers the next day. It can make even the smallest businesses bloom with their customers. Promoting a toll free number is an easy way to gain attention and develop the customer base you want. A small company can remain in competition with larger companies. Providing great communication with your customers is key to staying ahead.