Deciding on a Cell Phone
2 min read
Deciding on a Cell Phone Frugality is the order of the day in today's economy....
Deciding on a Cell Phone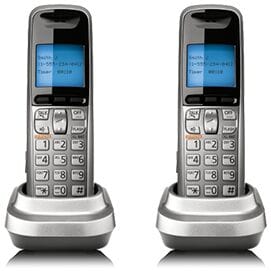 Frugality is the order of the day in today's economy. That being the case, many are frustrated with the cost of phone service. This service has long been expensive for family budgets, but phones are necessities so you can't just get rid of the telephone. Add to this the fact that in many families, each person wants their own fully-decked-out Internet-enabled cell phone. There are ways to manage your family's communication needs without breaking the bank. Here are some tips to help you stay within budget: Compare calling plans. Calling plans change. What used to be the best plan for your family's needs might no longer be your best bet. Phone service plans change rapidly and you never know when a better plan for your needs might come available. Evaluate also whether you use your phone as often as you thought you would. It may be possible to drop down to the next lower plan. In that same vein if you are paying for a lot of overage minutes, you should step up to the next level of plan as it will actually save you money. Either way, you'll pay less for the service in the long run. Do you really need a cell phone? Most people think that they couldn't survive without a cell phone. But cell phones are a fairly recent invention and we managed mostly fine before we had them. It's a good idea to have a cell phone for emergency situations, but you don't want to use it for anything that isn't a real emergency. If you have a low-minute plan you'll run over minutes. Instead, try a service like Yahoo Voice or Skype. These services let you talk on the * phone' over your computer. If you use one of these services, you may find that it doesn't make sense to have a cell phone too. Shop before choosing. Nowadays there are so many ways to talk to family and friends, you'll want to do some comparative research to see what offers the best value for your needs. You may find that VOIP service works best, and that you can make all the calls that you need via a broadband connection. Your phone bill should not be a budget breaker. There are plenty of inexpensive options to allow you to keep in touch.