Here Is a Quick Way to Avoid Vacation Rental Tenant Long Distance Telephone Nightmares
2 min read
Here Is a Quick Way to Avoid Vacation Rental Tenant Long Distance Telephone Nightmares Are...
Here Is a Quick Way to Avoid Vacation Rental Tenant Long Distance Telephone Nightmares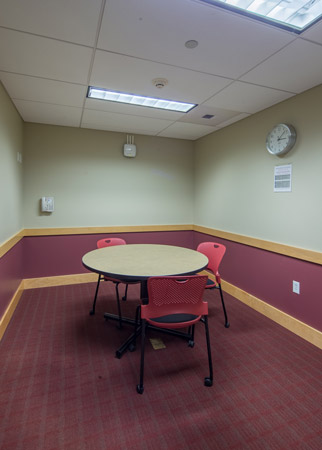 Are you a vacation rental landlord that has gotten a huge telephone bill from your vacation rental property? Sometimes the tenants will make a lot of frequent long distance calls, or maybe they will make expensive toll calls, and then not tell you about them when they leave hopping you won't notice the charges until after you have refunded the security deposit. By the time you get the bill in the mail you have sent back the security deposit, and are left holding the bag. It can be difficult to make them pay for the extra phone charges after they have left. Providing a land line phone for your tenants is always a good idea, it provides convenience and safety by allowing them to make local calls and lets them dial 911 in case of emergencies. So how do you protect yourself from unexpected phone charges while continuing to provide this service to your clients? Here are some steps that you can take to avoid these costly phone bills and protect yourself while keeping phone services available. First you should make it clear what the phone usage rules are for your land line phones. You should also add the phone usage rules to the renter's agreement so that you can have it in writing. This helps protect you in case the tenants decide to break the rules and you need to collect some phone usage fees from them. Next you should call your local phone service company and cancel your long distance carrier for your rental properties. This will prevent people from making long distance phone calls on your land line phone. If you want to provide your tenants with the option of making long distance calls, you can supply them with a phone card that allows them to make long distance calls. Since most people have cell phones in today's world, providing a phone card is a service that will almost be never used. Canceling the vacation rental long distance phone service will not prevent your customers from making toll calls. Because of this your next step should be to add a toll blocking service to your land line. You can do this through your local service provider. This service prevents 900, 976, direct dial toll calls, operator assisted toll calls, collect calls, and conference calls. Make sure when you are doing this that prepaid calling cards and 800 numbers can still be used. Providing local phone services is pretty much a necessity that your customers expect, and might need in case of emergencies. By using the steps outlined above you can help protect yourself from a bad renter who would abuse the phone privileges.