Toktumi Phone Service
3 min read
Toktumi Phone Service Toktumi phone service, offers small business phone service that works with your...
Toktumi Phone Service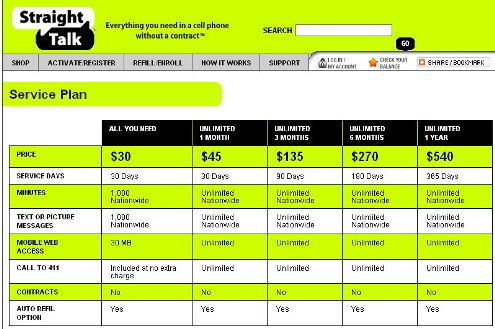 Toktumi phone service, offers small business phone service that works with your broadband connection. For $14.95 a month, your small business can make unlimited calls anywhere in the United States and Canada. Toktumi also offers a pre-pay plan where you can pay for one year of service for $149.50, which is a savings of 15 percent. There are no set-up fees, and there is no hardware for you to purchase. The virtual assistant that is included with your plan will answer your calls, call you to tell you who is calling and you can determine whether to answer or send it to voicemail. Your virtual assistant will screen your calls to help you avoid those annoying marketing calls. A really cool feature included with the plan allows you to assign specific greetings for specific groups of contacts. You can have separate greetings for separate groups. Separate your friends and family from your business customers or associates. You can also set up a particular group to go straight to voicemail. Another of the included features for the $14.95 a month plan is phone conferencing for up to 20 people, which also includes the ability to record the conference so you can listen to the call again. A free second number for your cell phone is also included in the monthly plan. This is a great feature for you to be able to leave your pc behind and make and receive your calls from your cell phone. International calling is as cheap as 2 cents a minute for most countries. There are some countries with different calling rates. For $9.95 a month additional you can add internet faxing. This is a wonderful feature for the many virtual and mobile businesses out there. Another great feature for your small business is to add desktop sharing for an additional $6.95 a month. When setting up your Toktumi phone service, you can choose to get an 800 number, a local number or you can transfer an existing number. As a business, you may want to choose to go with the 800 number. An 800 number adds professionalism to your business and is easier to remember, and it is always nice to offer free calling to your business. Some additional features included in the $14.95 a month Toktumi phone service plan are free inbound calling, caller ID, call forwarding, and very important live customer support. Toktumi phone service offers one of the lowest priced phone plans for your small business and the many included features will help you manage your business calls with increased professionalism and ease. It is certainly worth looking into Toktumi phone service. If you are not yet completely sure if Toktumi phone service is for you, then take advantage of their 30 day free trial. Try it before you buy it. With the free no risk trial, there is no reason to not check out the Toktumi phone service and see what it can do to help your small business. You can also read Toktumi reviews to see what others have to say about this service.